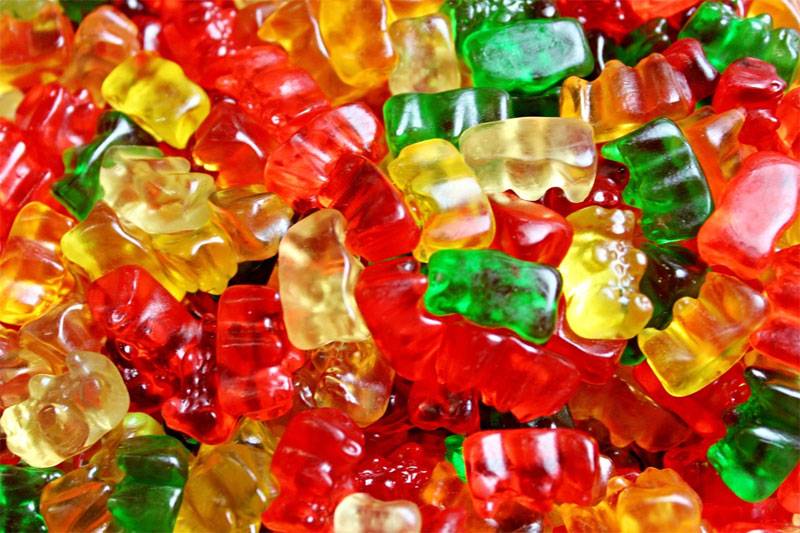 Haribo Gold-Bears Original Gummi Candy
6/80 oz., 5 Lb Bag
Satisfy the sweet tooth of adults and children alike with these classic gummy bears. Each gummy bear is stuffed full of sweet fruity flavor. They are Fat and Sodium free so you won't feel guilty having one more. The super 80 oz., 5 Lb bag is the perfect size for party favors, candy buffets, or just snacking at home!
Flavors include: Raspberry (red), Orange (orange), Strawberry (green), Pineapple (white), and Lemon (yellow).
HARIBO® has high demands with regard to the quality of basic ingredients used in their products. Only absolutely perfect raw materials are used in HARIBO products. Gummi products are made from a mixture of glucose syrup (makes them transparent), sugar and dextrose (for sweetness) and gelatin (for the "chew"). Added to this mixture are fruit and plant extracts, flavors, colors and a little citric acid.